New Equipment
Central States Machinery is fully committed to ensuring your machinery needs are met. Our product line encompasses Fabrication, HVAC, Precision Machinery, and Metal Processing Systems. From start to finish, customer service is our TOP PRIORITY. Our knowledgeable sales force guides you through the sales process. Experienced and professional technicians train you and your staff on site. All are available to support you long after the sale.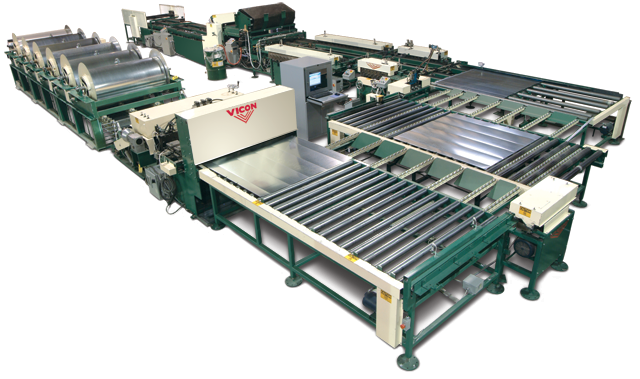 Because your bottom line is what matters most to us. From the patented coil loading system (the fastest in the industry) to a unique rollformer design that's engineered to maximize uptime, the Vicon Coil Linemanages profitable duct work from every angle.
Reliable performance, high productivity and superior part transfer is just the beginning. The Vicon Coil Line is backed by our exclusive commitment to provide you with nationwide one-call service, training and support for as long as you own your machine.
Vicon Coil Line software program for Windows
ViSoft Software is menu-driven, user-friendly and can be set to SMACNA standards or customized to your shop standards. Continually updated and supported by Vicon's experienced team of programming engineers, ViSoft ensures enhanced productivity and superb part accuracy.
Loading a coil spool